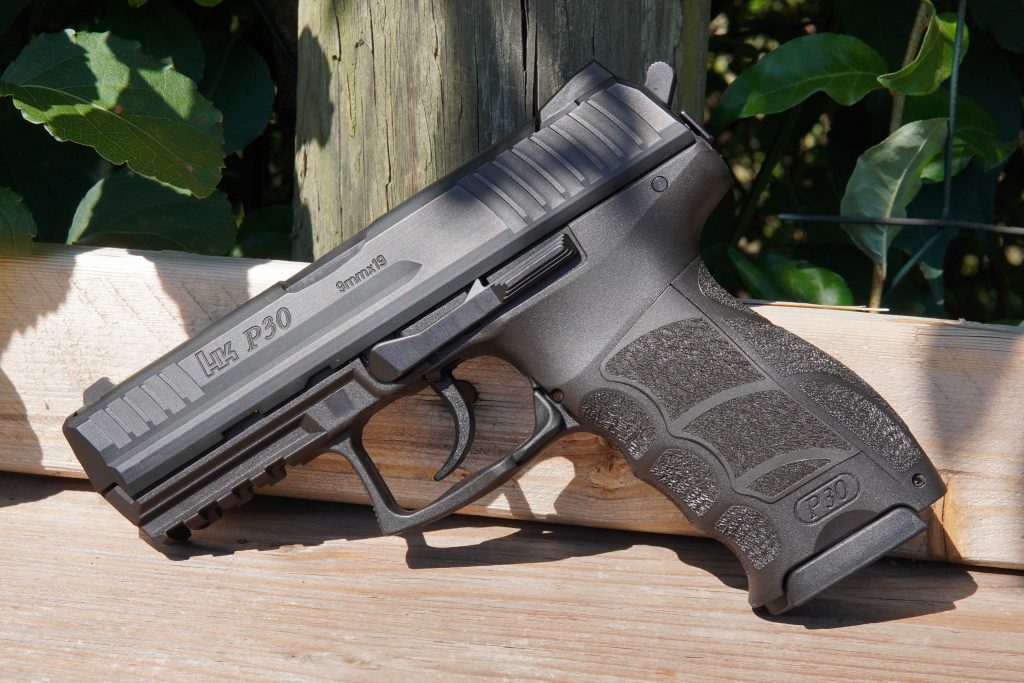 The HK P30 is one of the few guns that I bought, then sold, then I bought again, and now getting ready to sell it once again?
Gun owners and fans of H&K would be in agreement that Heckler and Coke is one of the leaders and pioneers in polymer pistols and in particular, the double/single action handguns.
Perhaps this is the culmination of the USP and the P2000 models, the HK P30.
Today, the P30 comes in a variety of models including variants with both long and short slides, along with a variety of frame sizes, sight, safety and trigger options.
So who is this gun for and why should you consider the HK P30 models?
The P30 is now positioned as an upmarket pistol, at the price-point slightly higher than your typical Glocks and the Sig P320s but a bit below the metal framed Sig P226s.   When the P30 came out it was a solid $850+ pistol but a number of years ago, H&K dropped the prices by a few hundred dollars.
The P30 is known for two things.   First, it has amazing ergonomics. Second, its combat reliability.
The P30 is a very comfortable gun to both hold and to shoot. The gun was one of the first truly ergonomic pistols and is still one of the only ones that lets you customize the grip to your preferences. The gun features 3 different panels, the panels on each side of the grip and the backstrap, each of which is adjustable with 3 different sized panels. Typically, your modern guns will let you adjust the backstrap only and will not let you alter the thickness of the grip.
Secondly, the gun is very reliable and had gone over 90,000 rounds without a major malfunction in a fairly publicized test.
Both of these are the reasons why I bought the gun the first time, and again the second time. The gun is perhaps an ultimate S.H.T.F. or home defense gun, when a Glock or an M&P just won't fit your baller lifestyle.
Combined with the HK cult following, it is not a surprise that this gun was featured in a number of John Wick films.
Unfortunately, I typically ended up selling the pistol.
Why?
Take a   look at the   video below  for the full review!